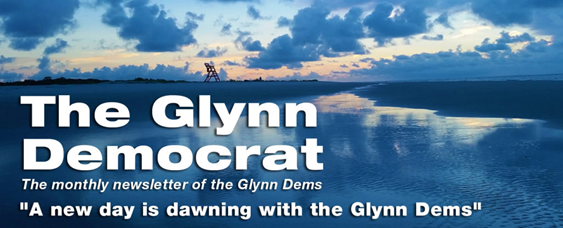 MLK weekend: An opportunity to serve
President Obama designated Martin Luther King Day as a day of service. Why stop there? It's a long weekend and Brunswick is pulling out all the stops.
Annual MLK breakfast
The kickoff event will be the 18th annual Martin Luther King Jr. Community Breakfast, Friday, Jan. 17 at 8 a.m. at College Place United Methodist Church, 3890 Altama Ave., Brunswick 31520.
The breakfast is sponsored by Coastal Georgia Area Community Action Authority, the largest comprehensive human service agency in coastal Georgia. Dr. Steve Perry, host of the "Breakthrough with Dr. Steve Perry" television show on Fox, will be the keynote speaker. Student leadership achievements will be highlighted . Tickets for the community breakfast can be purchased for $25 online at coastalgacaa.org.
Rise Risley cleanup
Saturday, Jan. 19
Community of Hope is sponsoring a "Day of Caring" — a cleanup and community day on the old Risley campus, Albany Street between H and I streets. Community members are invited to come our Saturday morning to help clean out the three school buildings that will house all Rise Risley activities in the future.
Lunch is planned and there will be an opportunity to participate in painting a community mural on a large canvas to be displayed on the campus. Local artists will hold demonstration sessions and community input will be solicited.
The Rise Risley center will offer early education programs, GED classes and other continued learning opportunities. Local nonprofits and other organizations will have satellite offices on campus and an onsite garden and café are planned. Community arts programming and trauma-informed care are expected tp be a big part of the Rise Risley initiative.
Volunteers should meet at 10 a.m, on the old Risley campus, 1800 Albany St. Community of Hope plans to serve lunch after the cleanup.
Join GlynnDems to march in MLK parade
Meet at 9 a.m. Jan. 20 at Howard Coffin Park to ride on our float or march alongside for the parade to honor Dr. Martin Luther King Jr.
Wear your Democratic Party gear or wave signs for Democratic candidates. If you want to help with float theme or decoration, email Julie at juliejordan@glynndems.org.
The parade begins at 10:30 a.m. and will wind its way to Risley Annex, located at 2900 Albany St. A rally will begin immediately afterward at the Selden Park gymnasium.