Reverend Raphael Warnock is coming to Glynn County Tomorrow!
Drive-In Rally starts at 1:30 pm in the GlynnDems Office Parking Lot at 1919 Glynn Ave. in Brunswick.
Mask up & come out!
RSVP at:
https://www.mobilize.us/warnockforgeorgia/event/368035/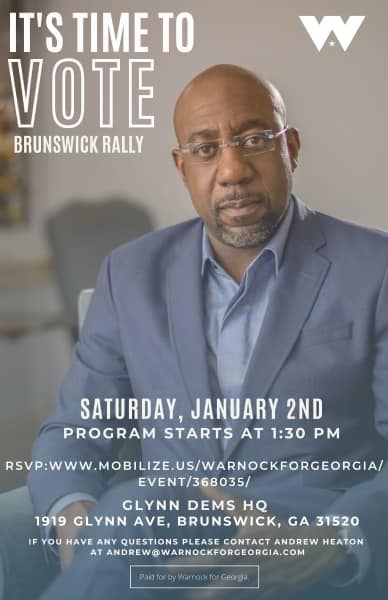 Note: We will be following all socially distant safety protocols as determined by the CDC. All members of the media and the public will be required to wear a mask and maintain social distancing at all times. Any members of the media or the public who develop symptoms or have been possibly exposed to the virus are not permitted.