Linda Bobbitt, a member of the Glynn County Board of Education, will be our speaker at the July meeting of Glynn County Democrats. Linda, a former mortgage company owner, is passionate about her community and about enriching the lives of young people through the power of education.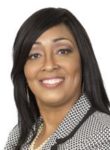 When: 6:30 p.m., July 22
Where: First United Methodist Church, 1400 Norwich St., Brunswick GA 31520. We will meet in the Miller Building, which is behind the sanctuary. Enter from Wolfe Street.
Join GlynnDems us as we get energized for 2020.