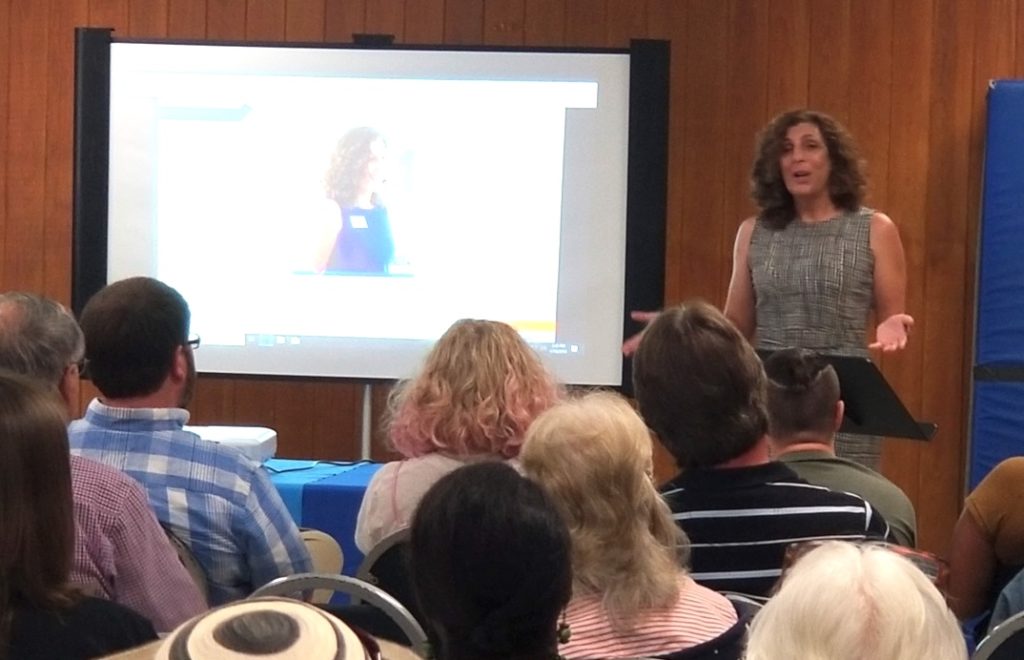 Thanks very much to all who attended the June 24 GlynnDems community meeting, and to Lisa Ring, chair of the Democratic Party of Georgia's 1st Congressional District, for being our keynote speaker. Lots of great questions and answers. Ring said she hopes that the large field of Democratic primary candidates avoids the divisiveness that could weaken the eventual presidential candidate.
We've got work to do, in the run-up to the 2020 elections, but we can do it. Join us, for next month's meeting and buy your tickets to the Annual Banquet, Aug. 24. Details here: https://secure.actblue.com/donate/2019-annual-dinner
NEXT MEETING
Monday, July 22, 6:30 p.m.
Miller Building
First United Methodist Church, 1400 Norwich St., Brunswick GA.