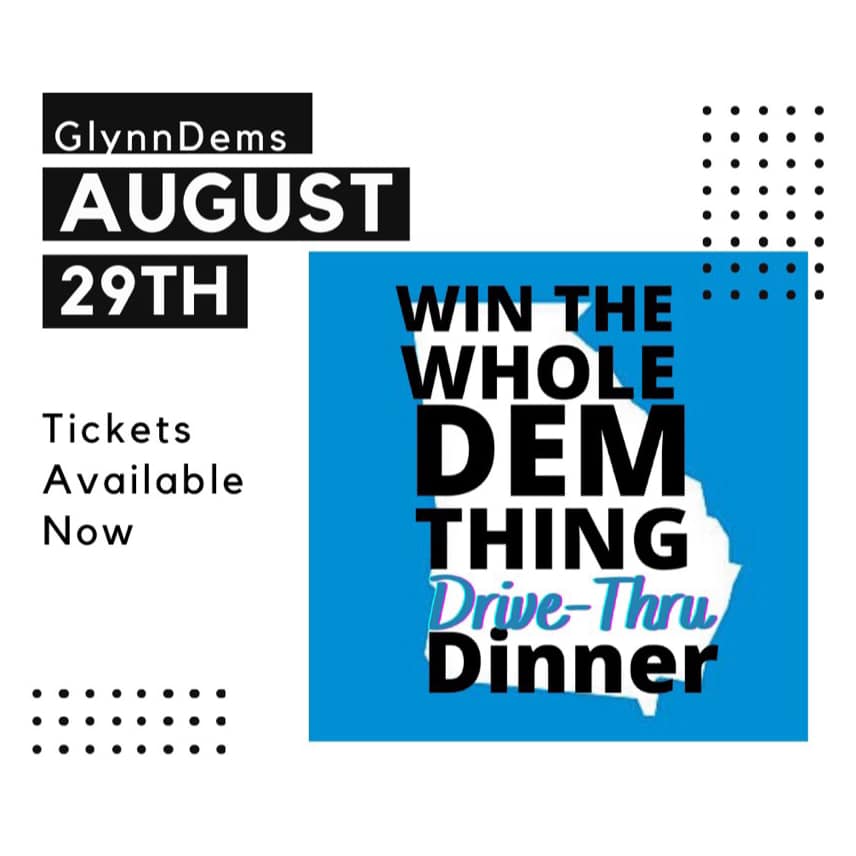 It's that time of year again and we need all of the support we can get! As an alternative to our traditional annual dinner, we have organized a Drive-Thru Dinner event. Some details for the event include:
Attendees will drive along the curb in front of our office at Lanier Plaza (1919 Glynn Avenue, Suite 7) to find a DJ and a festive atmosphere! Our local candidates will be present and tabling to say hi to guests and distribute literature and goodie bags. As guests depart they will receive a full meal prepared by Lady K's restaurant in Brunswick. Our team will also email guests with links to the candidate's messages as well as sponsor messages.
The committee is working hard to pull this together for our community. Tickets can be purchased at the link below and meal option selections will be made with the purchase. If you have any questions, please let us know! Go ahead and secure your ticket today and please share with your friends!