Meet our committee members
Julie Jordan
Chair and DPG State Committee member
At-large representative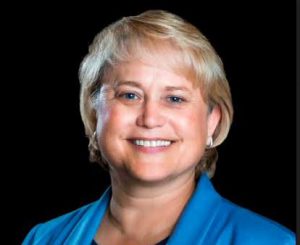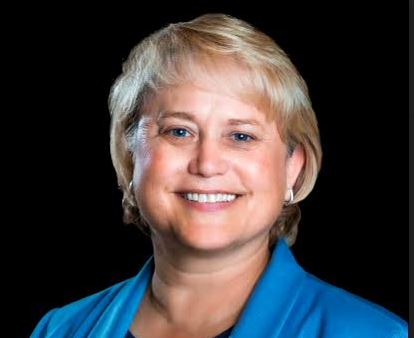 Julie Jordan is the chair of the Glynn County Democratic Committee,          beginning her term in 2019. She was formerly an at-large             representative. Julie is also a Democratic Party of Georgia State   Committee member, representing Glynn County. She was the   Democratic candidate for the Georgia State House for District 179 in   2020. Julie was previously an at-large member of the Glynn County   Democrats, and a DPG State Committee Member. Other groups Julie   has been a member of or worked with are: the Selden Park Advisory Board, Women's Voices of Glynn County, and Greening Georgia.
Julie has lived in Coastal Georgia for more than 20 years. She worked as a counselor at Needwood Middle School and Glynn Middle School. She is currently working as a registrar at Glynn Academy. Julie's 2020 campaign did not result in a win, but she had a record turnout for her race, and received multiple endorsements from local, state, and national organizations. In her new position as chair of the Glynn County Democrats, she hopes to expand collaboration with Democrats and other groups across Glynn County and Georgia. E-mail Julie
Chantez Ford
First vice-chair
At-large representative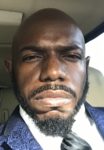 Chantez Ford is in his first year as first vice chair for the Glynn Dems. He is the president for Glyndale Elementary school's council, and a member of the 14 Black Men of Glynn. Chantez graduated from  Fort Valley State University and served as president for the Young Democrats of Houston County. He also  served on Michelle Nunn's campaign in 2014. 
Chantez was born and raised in central Georgia, the Warner Robins/Perry area. He  and his wife, Cynthia, have two children, Caden Ford and Deoni Hacker. He is the proud business owner of a company, Fantastic Functions Charters. Before betting on himself and starting his business, he worked with Middle Georgia Technical College, and the Bibb County School District.
Chantez began his  dedication to politics while in college and has gained the knowledge and experience essential in moving the Glynn Dems forward
Bonnie Hunter
Second vice-chair
At Large representative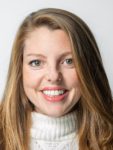 Bonnie moved to St. Simons at age 2 and has lived in Glynn County off and on since then. After moving back to the area in 2018 with her teenage son, Bonnie took her position with the Glynn Dems in the fall of 2019.
Bonnie attended Louisiana State University and later graduated from George Mason University with a BFA in Creative Writing. She has had many jobs over the last two decades including dance teacher, hair stylist and restaurant manager. Presently, Bonnie works for a local marketing company as a writer and public relations coordinator.
Bonnie is excited to be a part of the Glynn Dems community. She values equality above all else, and it was this passion that drew her to the cause.
Open
Secretary
At-large representative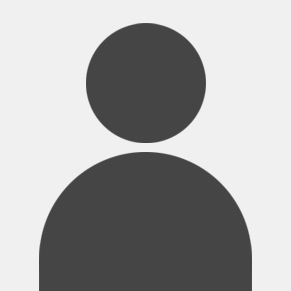 Heath Holdsworth
Treasurer
District 4 representative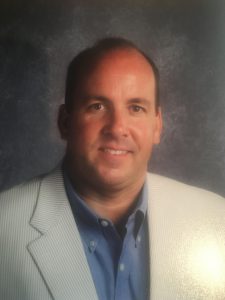 Heath Holdsworth began his term in 2020 as an At-large representative with the Glynn County Democratic Committee. Heath has a degree in Banking and Managerial Finance and a masters in Early Childhood Education. His career spans decades in both the private sector as the principle of a marketing and promotions firm and public sector as a reading and phonics specialist currently working with the Glynn County School System.
Heath thinks of himself as a Georgia native having moved to Atlanta in his childhood. He relocated to the Golden Isles in 2017 knowing that his extended family would be following close behind. Heath has a passion for teaching swimming and believes it is one of the most important life skills, especially for children of the Georgia coast.
Support and promotion mean everything, Vote Blue and Act Blue!
Michael F. Dillon, Jr.
District Organizer
At-large representative

Michael F. Dillon is the second vice-chair of the Glynn County Democratic Committee, beginning his term in 2019. Michael attended college at George Washington University in Washington, DC. He began a career in politics after college, working on the Congressional staff for two members of the House of Representatives, but later moved on to the real estate industry. He is the vice president of his homeowner's association, and enjoys the outdoor lifestyle that makes Glynn County so special.
Michael is a native of Georgia. He is originally from Isle of Hope, outside of Savannah. He moved to Glynn County in 2017 from Bethesda, Md., after living in the D.C. area for 22 years. Michael moved here with his wife, Alyce, and their two sons, Sam and Will. He still works in real estate, as an investor developing and managing rental property, and as a realtor. Michael also still has his passion for politics and policy, and is excited to put his experience to work promoting the Glynn County Democrats.
Vicki Greene
District 1  representative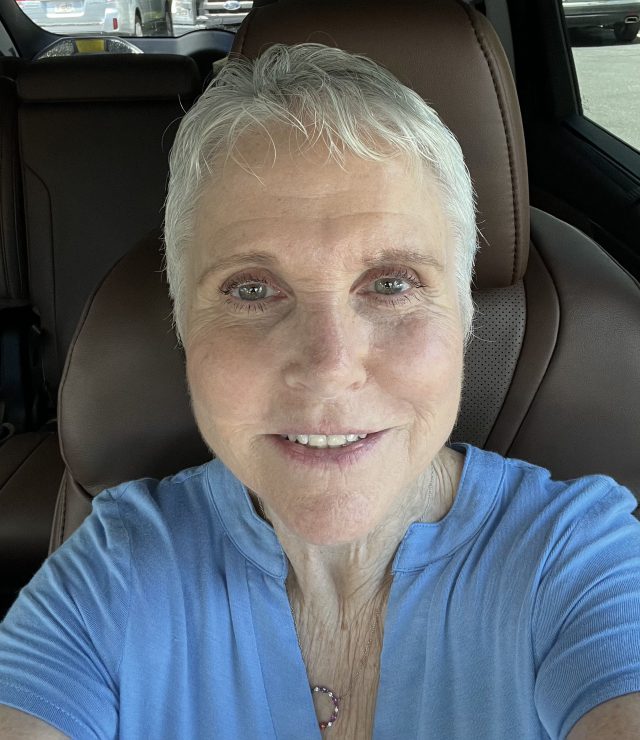 Vicki Greene began her term in 2019. She started getting involved   with the Glynn County Democrats in 2016. Vicki was a 2018   candidate for the Glynn County Commission, but had to withdraw   due to a technicality regarding residency qualification. She is also   involved with the Women's Voices of Glynn. Vicki likes to volunteer   for animal rescue groups, and was a president of a dog rescue group   in Florida, before moving to Georgia.
Vicki moved to Glynn County in 2006. She has degrees in history and education from Long Island University. Vicki began a long career in government service with the Social Security Administration, later working with U.S. Customs Service (now Homeland Security Investigations). She retired after 30 years of service, but continues to work at the Federal Law Enforcement Training Center. Her career experience will help her in her work with the Glynn County Democrats.
Rich Selzer
District 1  representative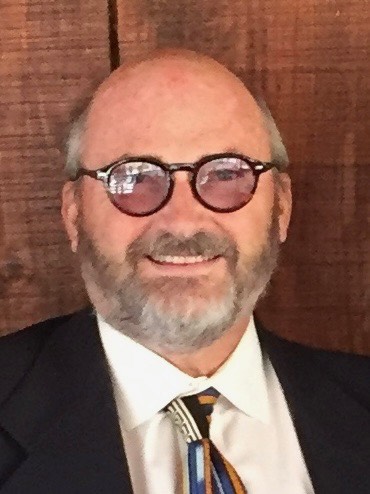 After Graduating from Drake University in Des Moines, Rich spent 25 years in medical and HR sales in Iowa and Georgia.  In 1996 he moved to Snellville, GA and in 2005 he started his own repair and remodeling business. He is also a licensed real estate agent for Virtual Properties in Duluth, GA. 
Rich and his wife Sharon, along with Sharon's mom, retired to the Golden Isles in July of 2022.  Rich and Sharon have 3 children. Adam is in Chicago, IL, Eli is in Los Angeles, CA and Cassidy is in Lilburn, Ga. 
Russ Rathweg
District 2 representative

Russ, who began his term in 2019, volunteered many hours during the 2018 election canvassing for candidates and volunteering at events. He is retired, having worked in the power conversion tech industry.
Russ moved to Glynn County to enjoy his retirement, and the Georgia Coast has become a welcome new home. His hobbies include: woodworking, fishing, and walks on the beach with his dog. Russ became involved with Glynn County Democrats to do something positive, instead of just sitting on the sidelines.
Richard Ingalls
District 2 representative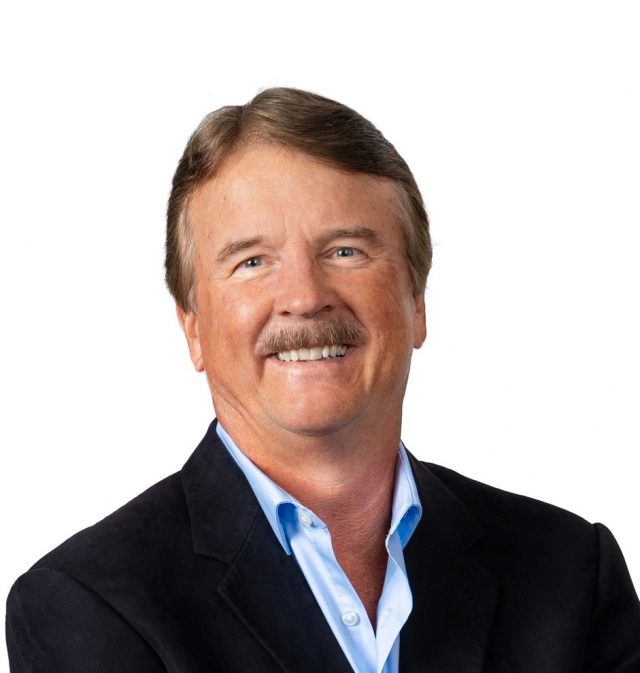 Richard began his term in November 2022.
Richard is a retired Engineer with a Bachelor of Science in Systems and Industrial Engineering and well over 40 years of professional experience in manufacturing, distribution, retail businesses and supporting Information Systems. He began visiting Georgia as a vacationer in the Golden Isles while still in college at Rochester Institute of Technology in the 1980s. Twenty-five years ago, he moved to the Atlanta area working for Carrier Air Conditioning and The Home Depot before opening two successful Batteries Plus Bulbs stores in Gwinnett County. 
Retirement planning for Richard and his wife of 38 years, Lynn, took a big step forward in 2013 when they purchased a lot on St Simons Island for their retirement home. The home was designed and built by local businesses before their family move was completed three years later. 
Rich is a life-long contributor and supporter of community volunteer organizations including The Red Cross, The United Way, Habitat for Humanity, One Hundred Miles, and Second Harvest. Recent participation in local elections included extensive canvassing for other Democratic candidates and his own campaign for Glynn County Commissioner At Large in 2022, focused on Fair, Honest and Open Government.
David Solomon
District 3 representative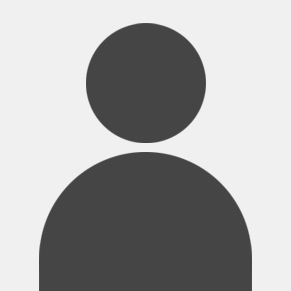 David began his term in 2022. 
Olga McKenzie
District 3 representative
Olga began her term in 2022.
Heath Holdsworth
District 4 representative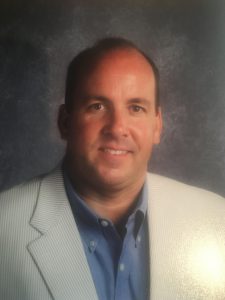 Regina Johnson
District 4 representative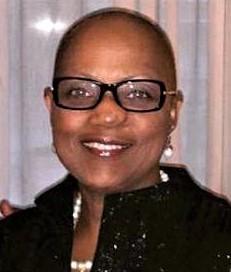 Regina began her term in 2021.
Dr. Regina Hedgeman Johnson currently serves the Glynn County Democratic Party of Georgia as one of the District 4 representatives and past candidate for our local school board.  She has resided in our community for over 40 years and has been an active servant leader who teaches, serves, and leads in and out of the classroom. Her active participation has been with the Glynn County School System, Department of Family and Children Services, Southeast Georgia Health System Volunteer Services,  Alpha Kappa Alpha Sorority, Inc. Brunswick St. Simons Community Bible Study and First African Baptist Church.  Dr. Johnson's commitment to service for humankind is a light of encouragement and sincerity. Dr. Johnson works tirelessly to build relationships and participation in our democracy of "liberty and justice for all."
Open
District 5 representative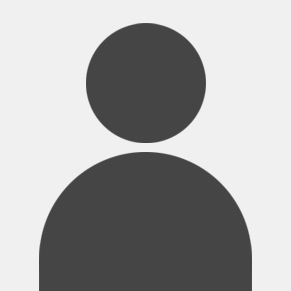 Christian Goree
District 5 representative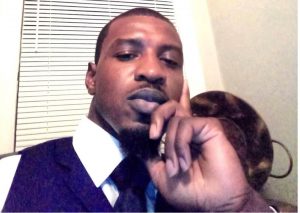 Christian started his term in 2021. Christian is a dedicated server in the community who is not only on the GlynnDems Committee over the 5th District but also is founder of Build A Man Project, a nonprofit organization committed to change for our young and old men in the community. 
Born in Flint, Michigan and now residing here in Brunswick, GA, Christian has lived and seen where economic growth and development is much needed and has dedicated his life towards that change!
Georgia Democratic Party Officials
1st Georgia Congressional District
Jay Jones, chair
Representatives on Glynn County Board of Elections
Keith Rustin
Ward Schaumberg
State Committee Members
Mario Pacella
Julie Jordan